COOPER M+S
An ultra-high performance rally tire designed to deliver superior handling on unsealed services for classic and contemporary applications.
Ready to boost your performance with Cooper tires?
Speak to an expert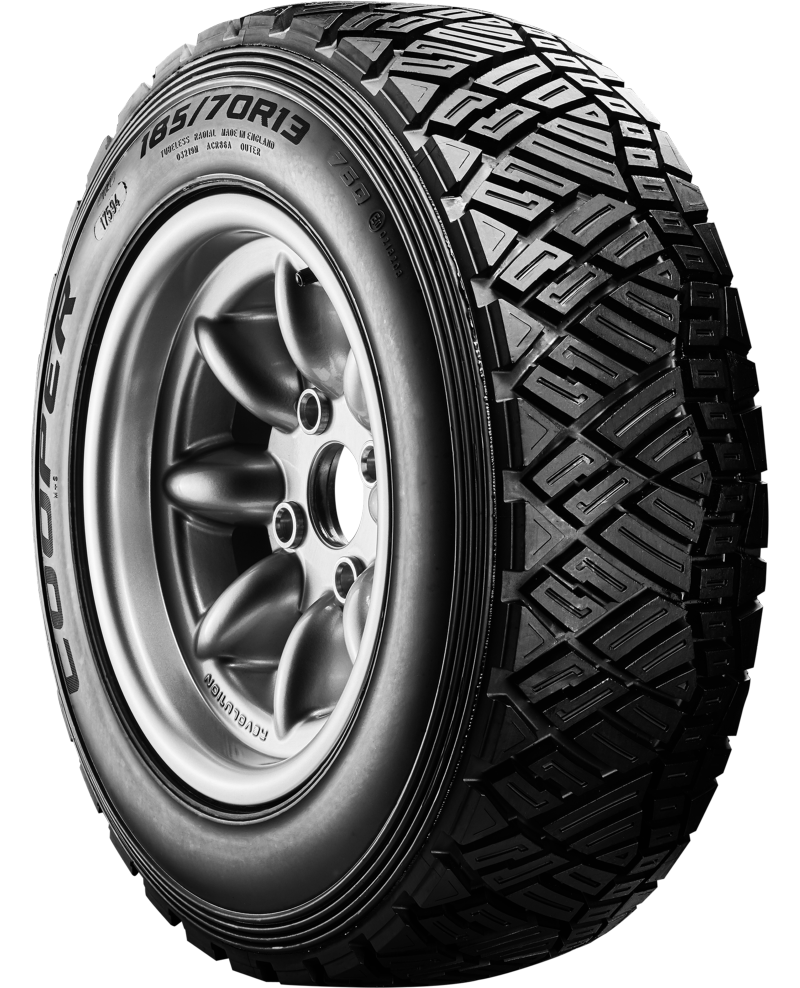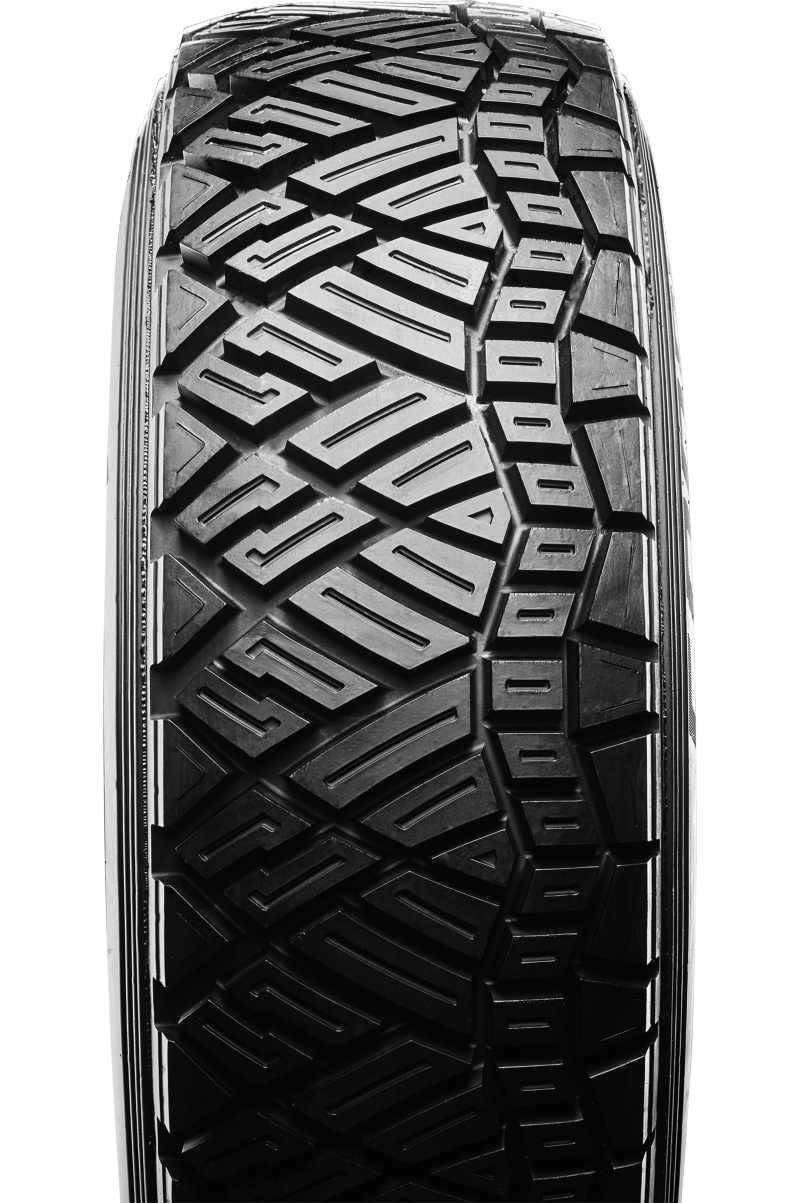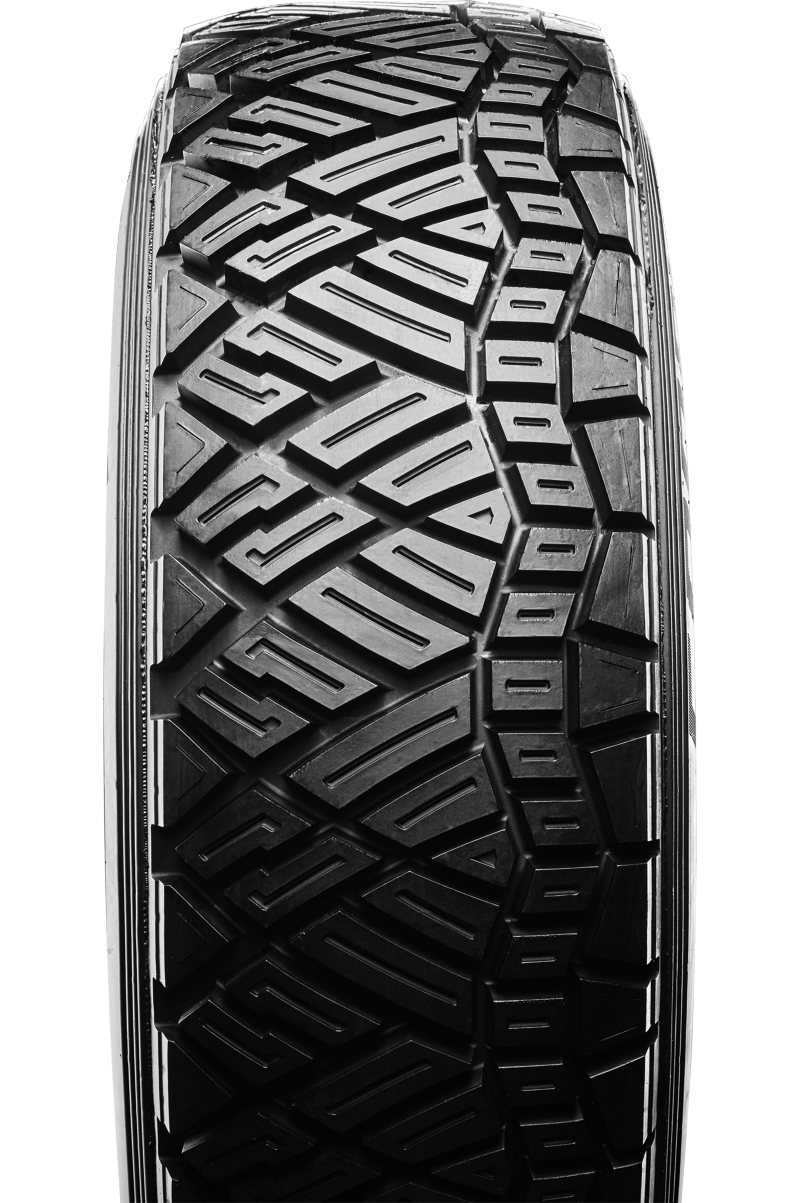 Features
The tire's ability to grip the road in dry conditions.
The tire's ability to grip the road in wet conditions.
The wear rate of the tire.
The measure of how quiet a tire is while driving.
How the tire is able to respond to driving such as accelerating, braking, steering and turning.
The tire's ability to have grip on unpaved surfaces such as dirt, mud, sand, rock or gravel.
*When compared to other Cooper® tires
COOPER M+S
Unidirectional tread pattern

To allow tire rotation and extend tire life.

Reinforced sidewall construction

Resistance against punctures in demanding conditions.

Multiple tread compounds

Designed for period and modern applications.

Full specs
Tire specifications
There are 6 tire sizes available
Tire size

The tire size is made up of: Tread Width / Aspect Ratio / Rim Diameter. For example 245/50R18

Service

(cannot find text: coopertires_sites:site.tooltips.motorsport_service_index)

Rim choice

(cannot find text: coopertires_sites:site.tooltips.motorsport_rim_choice)

Rim used

(cannot find text: coopertires_sites:site.tooltips.motorsport_rim_used)

Measured at

(cannot find text: coopertires_sites:site.tooltips.motorsport_measured)

Diameter

The rim diameter is the wheel diameter in inches. For example 18 inches when reading a tire size of 245/50R18

Section

(cannot find text: coopertires_sites:site.tooltips.motorsport_section)

Tread

(cannot find text: coopertires_sites:site.tooltips.motorsport_tread)

Revolutions

(cannot find text: coopertires_sites:site.tooltips.motorsport_revolutions)

EU label

(cannot find text: coopertires_sites:site.tooltips.motorsport_eu_label)

Index
psi
Bar
ins
mm
ins
mm
ins
mm
miles
km
185/70R13
76Q
4.5 - 6.0
6
30.0
2.1
23.50
597
7.48
190
6.61
168
858
533
165/80R13
73Q
4.5 - 5.5
4.5
30.0
2.1
23.50
597
6.50
165
5.59
142
858
533
175/65R14
72Q
5.0 - 6.0
5
30.0
2.1
23.00
584
6.89
175
6.06
154
877
545
160/605R15
74Q
5.5 - 6.5
6.5
30.0
2.1
23.60
599
7.83
199
6.30
160
855
531
160/640R15
81Q
5.5 - 6.5
6.5
30.0
2.1
25.00
635
8.11
206
6.38
162
807
501
170/650R15
84Q
6.5 - 7.5
6.5
30.0
2.1
25.40
645
8.43
214
6.93
176
794
493
Speak to an expert