From the armed forces to the race track: British Rallycross stories
From the armed forces to the race track: British Rallycross stars ready to shine
Cooper Tires is proud to serve as tire supplier to the Motorsport UK British Rallycross Championship 5 Nations Trophy. From the 2020 season onwards, all categories on the BRX programme will run Cooper products: 'Supercar', 'Super National', 'Super 1600', 'Retro', 'Suzuki Swift', 'Suzuki Swift Junior', 'BMW Mini' and 'RX 150 buggy'.
Paige Bellerby (Super National) and Ryan Cooper (BMW Mini) are just two of many drivers who will be going for glory when the four-round campaign kicks off at Lydden Hill on August 30/31, before travelling to Knockhill (September 26/27), Pembrey (October 17/18) and finally Mondello Park (November 14/15).
In addition to their on track ambitions, Paige and Ryan share a similar day job, with both playing crucial roles in the British Armed Forces – Paige as a vehicle mechanic in the British Army and Ryan as a technician in the Royal Air Force.
Cooper caught up with the pair to get the lowdown on their careers so far, their hopes for 2020 and the work they do between races...
Paige Bellerby: Super National class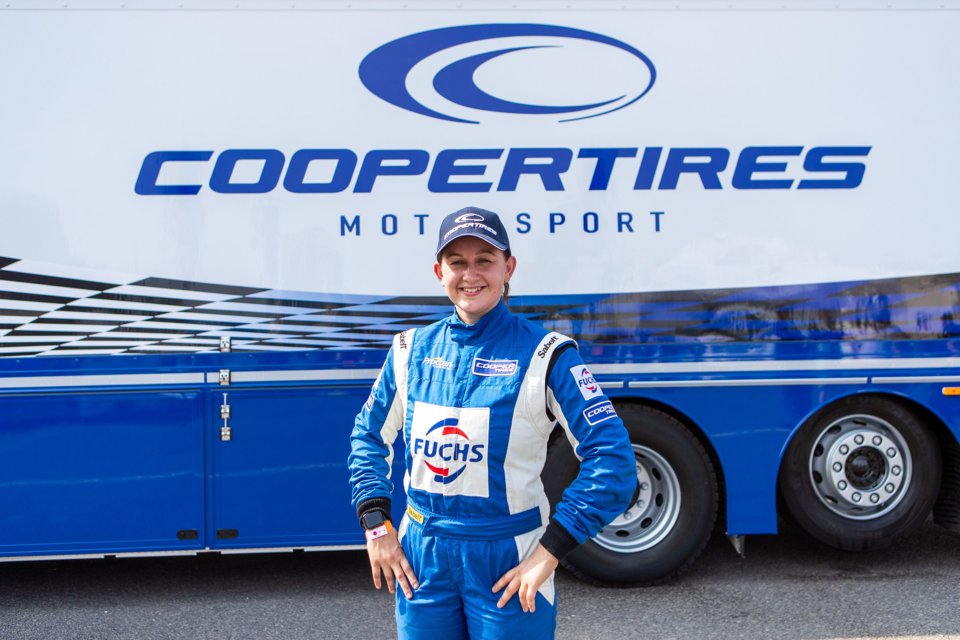 Making history as a teenager
"My rallycross journey began in 2010, at the age of 14. I competed in the 1.0L Junior Mini class at that time and went on to win the championship that year, becoming the first female to claim a British title in rallycross – a very proud moment of mine. Moving forward, the junior class developed and we began to compete in 1.3L Suzuki Swifts in the Swift Rallycross Championship. I competed as a junior for one more year, then moved up into the senior 1.6L Suzuki swifts, both years learning and improving my driving massively. Following this I was also given the opportunity to get behind the wheel of one of the RX150 buggies. Growing up racing quads, these rear-wheel-drive buggies were right up my street. I thoroughly enjoyed racing them and gained huge amounts of experience."
Pushing for the championship
"As I grew and gained more experience, I took the decision to move up a class or two, taking half a year out to gain sponsorship and build a new car. I returned at the end of 2014 in my newly-built Lotus Exige S1. We later re-purchased another Lotus Exige S2 which had previously been built and raced by my dad in 2008. This is the car we still have now and continue to race with in 2020. Over the years, we have had huge amounts of success with many event wins. However, we have also had plenty of bad luck. Therefore, the team have continued to develop the car and extinguish its flaws to improve even more. We're thirsty to clinch the title. We have made massive changes to the car heading into 2020, so fingers crossed they pay off."
Keeping the army moving
"I'm a vehicle mechanic in the army. This means that we keep vehicles available in barracks and on operations. We service and maintain all vehicle types, from tanks to HGVs, and carry out preventative maintenance. In October 2020, I'll have served for two years. Looking forward to 2021, I have hopes of competing in the Armed Forces Karting Championship in a new all-female kart. This was something we had hoped to do this year, but of course, with COVID-19, a lot of plans were changed. Providing everything can continue into next year, this is something I'll be very excited about."
Ryan Cooper: BMW Mini class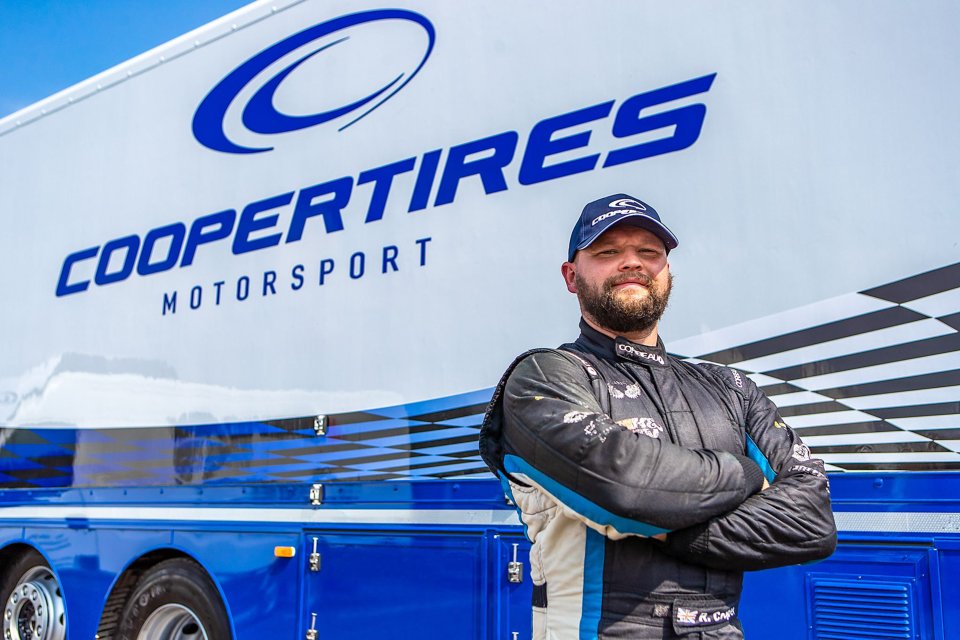 Drifting before rallycross
"Rallycross was always something I was interested in and I knew I would one day end up involved in. Initially, drifting was my focus, but after five years of driving in the British Drift Championship, I felt it was time to explore my interest in rallycross. After exploring the different classes, the Mini Championship was what I decided on. This was for a number of factors, especially the strict regulations, ensuring close racing without drivers' budgets playing a major part. My first time on track was at the end of last season for the final two rounds at Croft. I had the best weekend and it's fair to say I'm hooked!"
Around the world with the RAF
"I'm a Sergeant and my trade is a Communications Infrastructure Technician. I'm responsible for managing teams while on task all over the world, and installing and repairing communication networks, including fibre optics and copper cabling. In addition, we're subject matter experts in working at height, installing and maintaining a variety of antennas and aerials. I joined the RAF at 19 after completing my apprenticeship as a vehicle technician at a Nissan main dealership. That was in 2006, so this is my 14th year serving."
Off-seasons in Antarctica
"Every season, two members of my trade travel down to Antarctica to support the British Antarctic Survey. While there we carry out servicing, repairs and install any new equipment on the masts and towers. These systems provide essential communication to aircraft and remote field parties as well as a vast variety of different science equipment."
For more information about the Motorsport UK British Rallycross Championship 5 Nations Trophy Presented by Cooper Tires, visit our dedicated championship page.