AN ELECTRIFYING SEASON OF WORLD RALLYCROSS ACTION
Cooper Tires set for an electrifying season of World Rallycross action
MELKSHAM, UK, AUGUST 9, 2022, Cooper Tires is excited to continue its partnership as the exclusive supplier for the FIA World Rallycross Championship in 2022.
After a 2021 season that thrilled viewers around the world, the championship is back this weekend with one major difference: the cars are now fully electric. Cooper Tires has collaborated with the championship and teams to develop a standard tire that not only performs well across tarmac and gravel but is also suited to the unique demands of a high-performance electric powertrain.
Rallycross is a discipline in which, similar to rally, drivers compete on a mixture of gravel, tarmac and snow. What sets rallycross apart is that drivers share the track as they duel with up to five other competitors in heats that treat spectators to flat-out, side-by-side action.
An electric takeover in the top category
For the first time in its history, the World Rallycross Championship will be made up of battery electric vehicles. It's also the first existing FIA championship to switch from fossil fuel to fully electric powertrains. 
Electric drivetrains are ideal for shorter rallycross distances and provide the same explosive power fans and drivers love about the series, with cars boasting 680bhp, 880Nm of instant torque and batteries placed to achieve optimum weight distribution. Cooper Tires has developed a bespoke tire to adapt to the increased weight and the unique way electric powertrains deliver power to the ground. The top-class RX1e machine accelerates from 0-100km/h in just 1.8 seconds – faster even than a Formula 1 car.
Selected FIA World Rallycross Championship weekends will also feature the support category RX2e. Ten drivers competed in the support series on Cooper Tires when the championship launched in Höljes, Sweden on 2-3 July.
James Weekley, General Manager Motorsport, Cooper Tire Europe: "It's fantastic to be continuing Cooper Tires' long and successful history in World Rallycross since its inception in 2014. Our engineers have relished the challenge of adapting to the new regulations and supporting teams with the transition to electric from a setup and performance perspective. We expect the racing to be closer than ever as we step with World Rallycross into a new chapter for the discipline."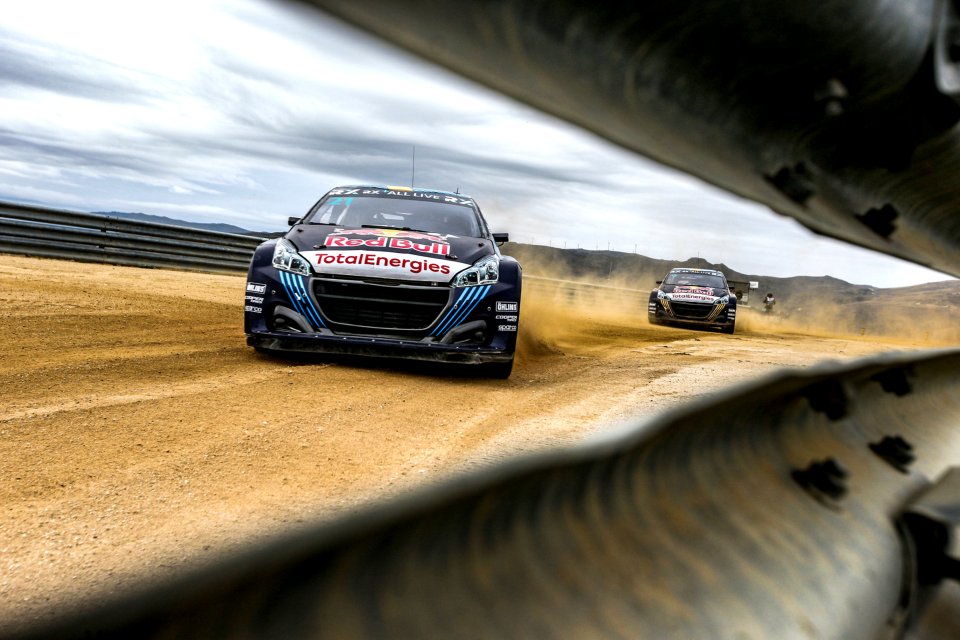 Matthew Vincent, Product Tech Manager, Cooper Tire Europe: "Obviously, the biggest change this year is the introduction of an electric powertrain and the tire has been designed to suit the new regulations. In addition, we have made strides to make the tire more sustainable by increasing the number of renewable materials and bio-oils used in the manufacturing process. Drivers and teams continue to trust Cooper Tires to deliver consistent performance no matter the conditions or surface."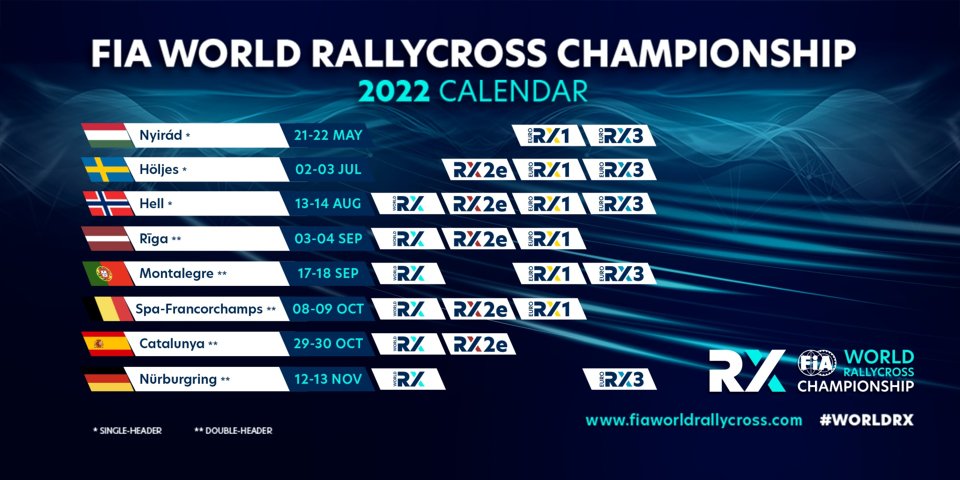 Season calendar
13-14 August - Hell, Norway
3-4 September - Rīga, Latvia
17-18 September - Montalegre, Portugal*
8-9 October - Spa-Francorchamps, Belgium
29-30 October - Catalunya, Spain
12-13 November - Nürburgring, Germany*
*excluding RX2e. 
Share this article